In the recent months, several network based companies have been trying to streamline ethernet (RJ45) into mainstream usage. Mainly due to the heavy increase in the use of broadband connections. If you were to upgrade, the installation of a network card or purchase of a PCMIA network card was neccessary. Many users are not too keen on cracking open their case to put in a card, especially if they are a casual user. People on the go don't want to be laying down the extra green for a network interface card for their laptop. This has led to the development of USB solutions.
We're going to take a look at 3 of these USB interfaces and see how they stack up against a standard 10/100 NIC. We got our hands on 2 adaptors from Compex and a popular pick from the fun loving Linksys. Will the USB port limit the bandwidth? Is it a necessary upgrade or should you wait?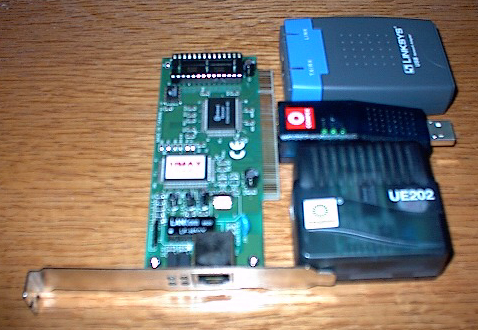 So, stick around for a bit and read on for the big comparison.